Keep Your Family Safe Online
In a society that grows increasingly more reliant on technology, Hack Attack is a perfect solution for parents who want to ensure that their children know how to protect themselves from digital security threats.
Each level provides a valuable lesson in cyber security, followed by a quiz testing their knowledge. Before giving them a new cell phone, parents can have their children first earn a certificate in Hack Attack to prove that they understand the dangers that exist online, as well as how to best protect themselves from them.
Enjoy the peace of mind that your children will be safer from harm.
Educate your family about hackers, scams, identity theft, and other dangers
Teach your children the do's and don'ts of the internet in a fun way
Use at your business to ensure employees are up to date on security practices
Certificates provide parents and employers with proof of understanding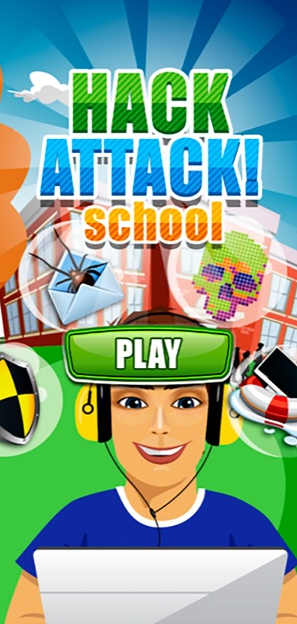 Engaged & Entertained For Hours!
Hack Attack is a fun, educational matching game in which players learn about protecting themselves and their personally identifiable information through a series of pop quiz questions and hacking protection cards as they move through each level.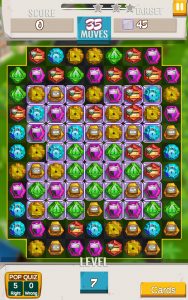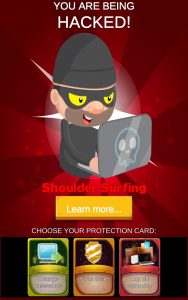 Protection cards are earned through matching 4 or more tiles, and each one shows a different way that people can keep themselves safe.
When a hack attack hits, the player will know which protection card they need to use to stop it!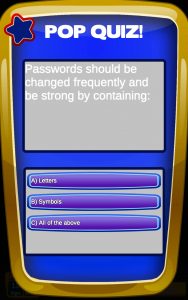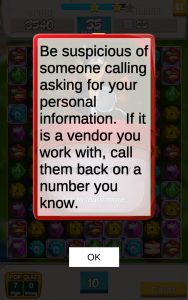 Features
Win protection cards to keep from getting hacked and answer pop quiz questions to earn a "Certificate of Completion". most importantly, learn how to protect your PII while having fun!
Earn protection cards and fend off hack attacks
Earn a certificate of completion
Private label for enterprise solutions
Appropriate for all age groups
Copyright 2019. All rights reserved by Hack Attack.